Thanks to a friend in the crew, I had the opportunity to be an extra in
Chak De! India
, a Bollywood movie featuring it's biggest star,
Shah Rukh Khan
. His popularity in India is probably equal to that of The Beatles and Elvis in their heyday. Am I exaggerating? Maybe. Ok, bring his popularity down to perhaps an Oprah level. He's definitely a bigger star than Tom Cruise was pre- couch jumping days. The man below is Shah. You may recognize his face from Pepsi ads if you have ever visited India.
The film is about the Indian female hockey team competing in the women's world hockey championship. It was shot in Melbourne and Sydney.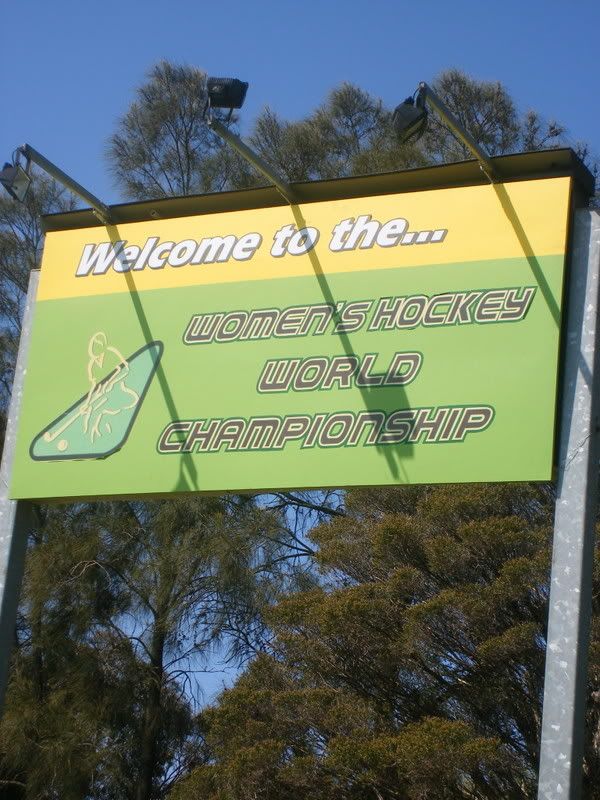 The production company advertised for volunteer extras to be part of crowd scenes. Obviously Shah Rukh Khan was the main drawing card for most of the volunteers. We were told that Shah was going to be on set from 10am and that people will have the opportunity to take a photo with him once an hour. Even before this time, there were many extras already on set eager to meet Shah. Some fans brought gifts for him, including a cake. The hours went by with no sign of Shah. By 1pm people were getting agitated. A few people cried and argued with the crew, demanding to know where Shah was. He still did not turn up by the time I had to leave at 2pm. My friend later told me that he only turned up at about 6pm. He only flew into Melbourne at 7am that morning and was in his hotel room resting and learning his lines. Movie stars are never on time.
A bunch of girls and a couple of guys broke out in Bollywood dance in between shoots. Although, they came in costume, so this was obviously planned beforehand. Boo. Why don't people spontaneously dance in a group more often? It's suitable anywhere, anytime - especially at Saturday morning detention like in The Breakfast Club.
This is the "chasing after your friend to tell them that you met Shah Rukh Khan" move.
This is the "correcting a sprained neck" move.
This is the "wiping sweat off your forehead after chasing your friend" move.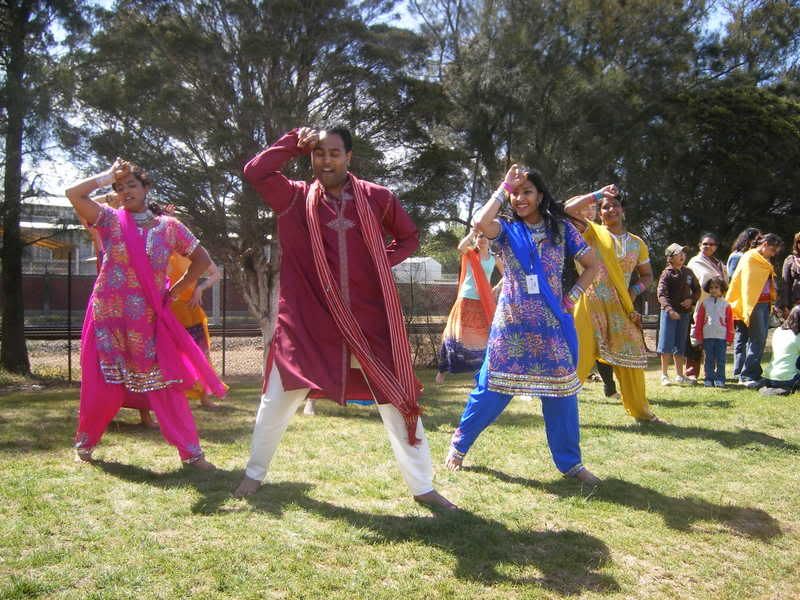 This machismo in the flares and dyed flame red hair and was my favourite extra. If he wasn't discovered in the crowd that day and later cast as an Indian James Bond, then I have lost all faith in the movie business.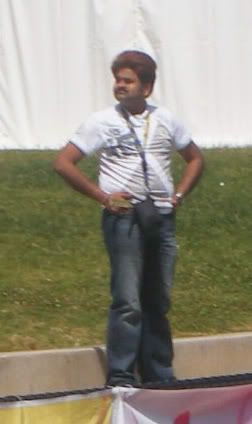 This was some of the hockey action being shot. I initially auditioned to be a hockey player, because they were looking for Asians to be part of the fictional Korean hockey team (you know, us Asians all look alike). However at the audition my friend (who looked like she was auditioning for Australia's Next Top Model) and I were scared off by the casting agent who said they were looking for "Olympic grade hockey players". Well, he was actually a really nice guy, it was just his words that stopped us from going through with the audition. Two months of year 8 hockey (and being in the reserves mostly) wouldn't have helped. The casting agent was an American guy named Josh who is a sports consultant on movies. He worked on a few major sports movies, including an NFL one. I can't remember if it was Jerry Macguire or The Longest Yard.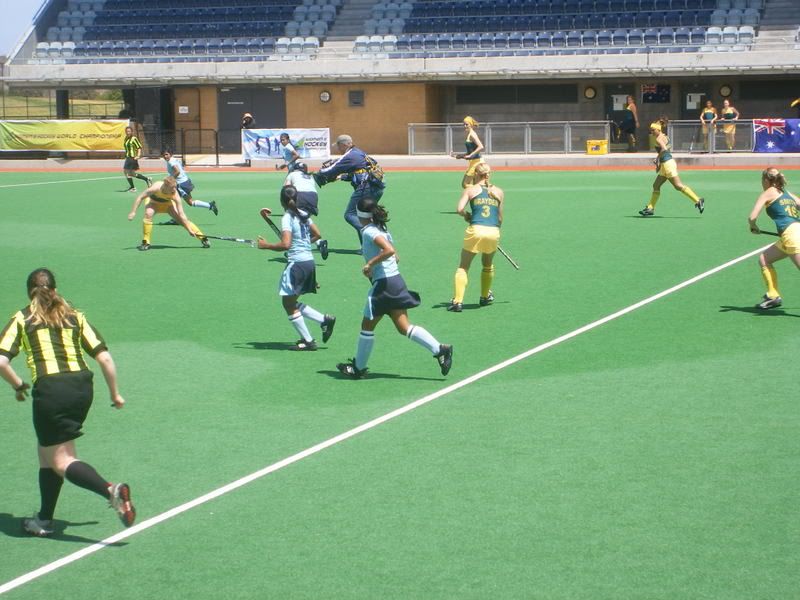 The tallest guy in the white shorts and sunnies is Josh. The short guy in the green cap standing on the left is the director. I think he might take style tips from the book "Che Guevara: How to dress like a dictator". He probably mistook the word 'dictator' for 'director'.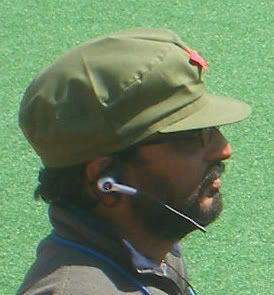 This was one of the fancy cameras they used.
Finally, there was a man in the crew who looked exactly like Johnny Depp in Pirates of the Carribean. The girls were on the verge of throwing their undies at him.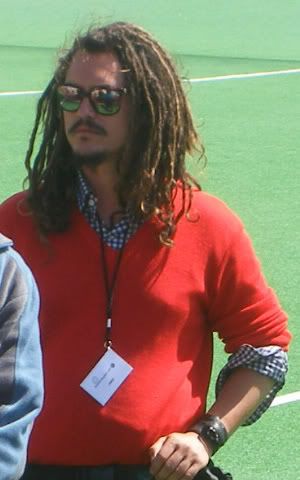 This was my favourite photo: