There aren't as many fugly, old white guy and sexy, young local girl couplings as there are in Singapore, Malaysia and Thailand. Most of the interracial couples I saw looked genuine. My mum said that
SPGs (Sarong Party Girls)
weren't as common in China because not many girls speak English. The funniest thing I saw was a card advertising pretty, scantily clad "masseurs". Men were handing them out in front of my hotel. I wanted the whole collection of these scandalous cards written in broken English.
This was my favourite card. It says on the bottom - "Our aim is to think of what you think, anxious of what your worry". So I'm quite worried about global warming and the reemergence of Pauline Hanson in politics. Wouldn't it be great if this massage girl could carry this anxiety for me?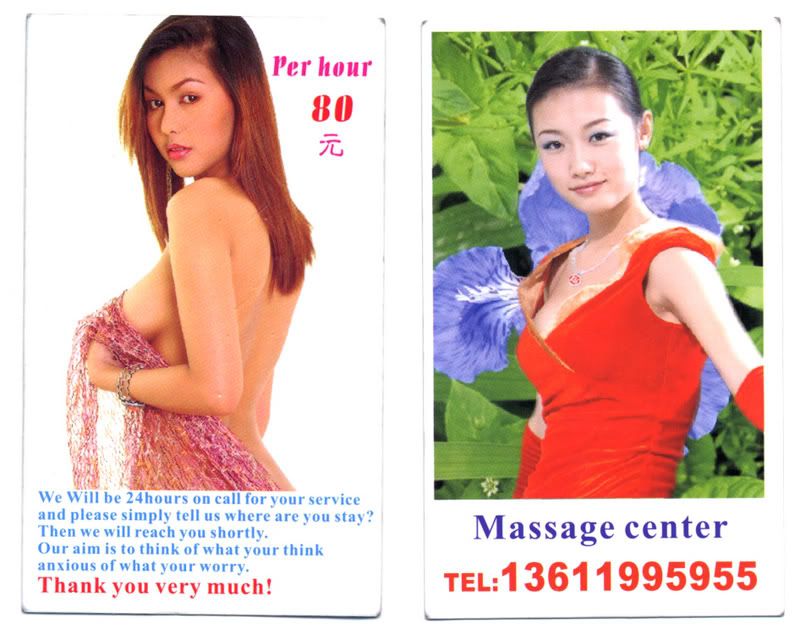 The girl in the lingere does not look happy. It looks like she is being forced to pose to prevent her family from being killed by the pimp's hitmen. This is sad but true. Put a smile on your face darl, you are going to have an illustrious career of massaging overweight white men.