What does "I like to have fun" actually mean? I actually don't like having fun. I like to stay at home on a Saturday night to do soul enriching activities like read, write and watch movies, while everyone else is walking about in skimpy dresses in the cold. Suzie also likes to stay home on Saturdays to draw and read. So maybe we don't like having fun. There are people who like HAVING fun, and there are people who ARE fun. It's a natural state of being. We fall into the second category. You know what, we REFRAIN from going out on Saturday nights because we're sick of getting into fights with attention whores who acuse us of stealing the spotlight from them. We can't help it that we're fun without even trying. HAH. Shove that down your skanky low cut dress.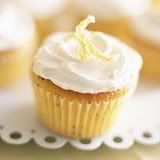 It's a good thing that Suzie likes eating (especially goods of the baked variety), because I enjoy baking. In fact, she only talks to me in the hope that I will bake something again one day. I think when looks at me she pictures my head as a cupcake, with my hair as the frosting. She smells cupcakes the moment I enter a room.
Suzie will be delighted to know that Franz Ferdinand will be releasing a new album early next year. At the gig we are going to wear t-shirts with each other's photos on it (printed on our matching skull t-shirts) so we won't lose each other. OMG, in ten years time we will look back at photos of the band and say "OMG, those red and navy striped t-shirts are SO 2006."